ARK Survival Ascended servers are now supported on our server list.
ARK Noodlez - Svartalfheim
Statistics
Uptime
Vote(s)
0
Rank
1539
Score
5
Favorited
0
Discussion(s)
0
About This Server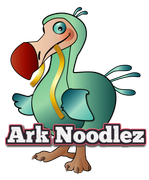 Willkommen bei den ARK Noodlez! ARK Server al dente!
Diese ARK PvE Server laufen seit 2015 und sind von Anfang an als Langzeitprojekt ausgelegt. Angefangen hat alles mit einem Server und der Karte The Island. Stück für Stück wurde der ARK Server Cluster erweitert und verbindet nun die PvE-Maps: The Island, Ragnarok, The Center, Extinction, Aberration, Scorched Earth,  Valguero, Genesis 1 und 2, Crystal Isles, Lost Island, Fjordur und Svartalfheim.
Mit unseren ausgewogenen Multiplier-Einstellungen kommt Ihr gut voran, ohne das PvE Spiel zu einfach zu machen. Verdoppelte Harvest-, XP- und Tame-Raten sorgen für ordentlich Ressourcen und genügend Nachschub an neuen Dinos. Mit der achtfachen Breeding-Rate kommen Zuchtbegeisterte, auch bei großen Dinos, ganz auf Ihre Kosten. Zudem erleichtert der S+ Progagator die Zucht von lebendgebärenden Dinos :)
Für Neueinsteiger und langgediente ARK Spieler haben wir die Lootcrates aufwendig überarbeitet und verbessert. Egal ob die Standard Beacons oder die Wüsten-, Tiefsee- und Höhlenloots. Jeder einzelne in ARK vorkommende Beacon wurden bearbeitet. Die Qualität der Items wurde spürbar angehoben, sodass es sich immer lohnt in Loots hinein zu schauen. Auch noch mit Level 135.
Für die Vielbauer unter euch, wurden die Blueprints für Strukturen (Fundamente, Decken, Wände, usw.) in die Loots integriert. Damit entfällt das lästige Craften im eigenen Inventar und kann ganz bequem im Inventar eines Dinos erledigt werden.
Für Abwechslung sorgen regelmäßige Events. Und natürlich finden die von Wildcard durchgeführten Events auch auf dem ARK Noodlez Servern statt.
Für Kritik und Vorschläge haben wir immer ein offenes Ohr und durch Abstimmungen zu einzelnen Vorschlägen oder Anpassungen, habt ihr die Möglichkeit euch aktiv an der Servergestaltung zu beteiligen. ARK Server al dente!
Aktuell verwenden wir sechs Mods, um das Spiel etwas angenehmer zu gestalten, aber auch nicht zu einfach zu machen und Belohnungen zu ermöglichen.
Tribut Transfer: 
- ermöglicht den Transfer von Element und für Bosskämpfe benötigte Tribute (Thylakrallen, Rexarme usw.)
- dadurch müsst ihr nicht mehr auf jeder Map alle Tribute sammeln und müsst nicht jeder Map Bosskämpfe machen, um dort Element zu haben
Awesome SpyGlass:
- ein verbessertes Fernglas (Umrandung, Crates-, Loot- und Eier-Targeting deaktivert)
Structures Plus (S+):
Es sind nicht alle Engrams dieser Mod aktiv!!!
Nicht nutzbar sind: Alle Bauteile von S+, Autocrafter, Turrets, Blueprintmaker, Converter, ChargeInjector, ChargeStation,  ElementCatalyzer, Tek Collectoren, Mutator, Transmutator, Harvester, ItemTranslocator, Laboratory, TekChemBench, TekCookingPot, TekForge, TekStove, TekStorage, PlanetaryShild
Eingeschränkt: Nanny (1 pro Map ab Level 135), Transmitter (nur einfacher Scan möglich ohne Cords usw.), Vivarium (2 pro Map ab Level 110 nur Eier und Kot), Propagator (1 Muta max. möglich)
MX-E Ark Shop UI:
Für Belohnungen (Voten und Spenden)
Crafting Skill Potion:
Nur als Belohnung im Shop gegen Punkte erhältlich
S-Dino Variants:
um die S-Dinos von Svartalfheim mit auf alle Karten zu nehmen
Direktlink zu Steam zum abonnieren aller Mods von Ark Noodlez -> Klick hier
Zudem sind wir am 17.12.2022 auf unseren eigenen Root-Server umgezogen und haben nun auch einige Plugins laufen. Hier ist eine kurze Auflistung, weitere Infos findest du in unserem Discord: AntiPveGriefing, ArkModifiedSpawnLevelDistribution, ArkShop, DinoColourCommand, GenderChanger, DinoTracker, ItemPlus, KalsCrossChat, KalsSoloFarm, KillUnclaimeds, LethalDecay, StructuresLimit, Suicide, TokenBank und VoteRewards.
Zähm alle Kreaturen die ARK zu bieten hat, bau phantastische Basen oder züchte was das Zeug hält. Werde Teil einer tollen Community :slight_smile:
Viel Spaß auf den ARK Noodlez Servern!

Other Servers